Weseloh Family
ABOUT US
Welcome to the Premier Chevrolet Dealership serving San Diego, CA.
Dedication and Perseverance Unparalleled: Our Origins
Our long history as the Premier Carlsbad stretches as far back as the "Vintage Age" of the automotive industry and begins with C.B. Premier opening a garage, service station, and towing service in Ramona, California in the mid 1920's. From these humble beginnings, the business grew and we soon began selling Chevrolets as a sub-franchise of Campbell Chevrolet in San Diego. The business experienced significant growth during the roaring 20's and survived the stock market crash of 1929 and Great Depression that followed.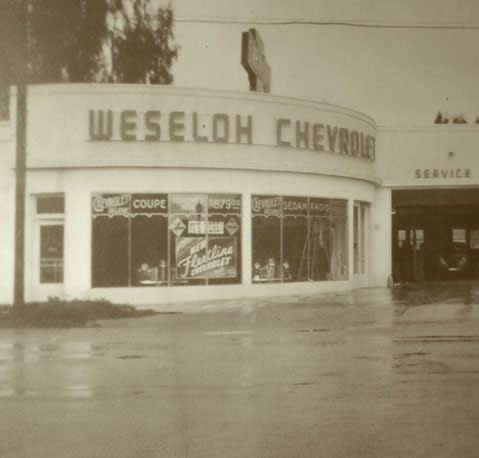 Times were hard, and many businesses were failing. The auto industry was suffering greatly, but with great struggle and sacrifice, C.B. Premier and his business overcame the hardships. In 1936, four years after Franklin Roosevelt's "New Deal" began to breathe new life into the dilapidated U.S. economy, we opened a fully franchised Chevrolet dealership in Escondido. The success and growth of our Escondido location mirrored the recovery of our nation's economy and, in 1940, we opened another Chevy dealership in Oceanside.
Ben Premier: A Man of Principle
The eldest son to C.B. Premier, Ben took up work at the family business in 1950. Having served in the Navy during World War II, Ben was again called upon for a tour of duty in the Korean War. He returned in 1952 and in just three years was promoted to General Manager of the Oceanside dealership. Ben, the eldest of four children, had grown up with many relatives nearby. Drawing upon his experience, Ben worked hard to incorporate his family's values into the practices of the business, promoting a warm and personalized approach to automotive service. In addition to his family-oriented philosophy, Ben also integrated another defining principle into our business: "The Golden Rule."
The idea that one should always treat others as they themselves would like to be treated had been passed down to Ben from his father, and it was rule that he himself lived by and tirelessly promoted in every aspect of our relationships with customers, employees and business partners.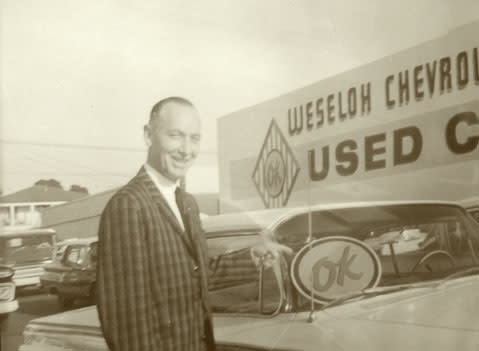 By adhering to these principles, we saw a period of unprecedented prosperity under Ben's guidance. As our business thrived, so too did the communities around us. Ben was a strong proponent of civic service who donated countless hours to local charities and community organizations, including the Armed Services YMCA, the Oceanside Boys and Girls Club, the Oceanside Little League, and the Tri-City Hospital Foundation. Ben took this same dedication to community involvement and integrated it into our business, organizing countless philanthropic events for the betterment of our community.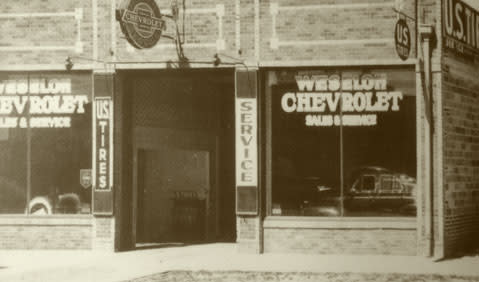 Our Pledge of Continued Excellence
Through our long history, we have persevered in times of hardship, and thrived in times of prosperity. From the Great Depression to the present day, we have built a distinguished reputation for our warm and dynamic way of doing business. With several members of our family still working full-time at our Carlsbad stores, we hope to continue serving our community and carrying on the Premier Carlsbad tradition of family-oriented service for many years to come.
In 1976, we moved our Oceanside dealership to its current location in "Car Country Carlsbad."
Focused on Serving Your Automobile Needs
For us, "customer service" means making your car buying experience as easy and enjoyable as possible. You'll find a number of ways that we make customer service the basis of buying and owning a car from our dealership: